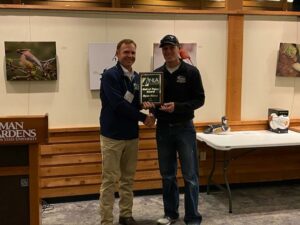 Ryan Ritter of West Burlington, Iowa, has joined the green industry's top names in the INLA Hall of Fame. Ritter's achievement was announced at the INLA annual meeting in February in Ames, Iowa.
Ritter is the Landscape Manager for Ritter's Inc. Ritter's Inc. is a 3rd generation family-owned landscaping and garden center. He earned his BS in Horticulture from Iowa State University and is Past President of Iowa Nursery & Landscape Association.
Ritter has a passion for the green industry. His continuous support to the association with industry knowledge and his leadership is appreciated.